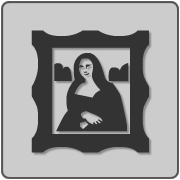 Annette Roper
Annette Roper

Annette Roper is a citizen of Sandford. She is first met when Nicholas Angel is at the Neighbourhood Watch Alliance meeting.
Later, when the Neighbourhood Watch Alliance is revealed to be a murderous cult and Nicholas is "killed" by Danny Butterman, Nicholas returns to Sandford and a shootout erupts in the town square. Nicholas takes cover behind a fountain, but Annette is up in a window behind him wielding a scoped rifle. Nicholas orders a pack of school boys, led by Gabriel, to rush into her shop and take her down. The school children do that and she is arrested.
Ad blocker interference detected!
Wikia is a free-to-use site that makes money from advertising. We have a modified experience for viewers using ad blockers

Wikia is not accessible if you've made further modifications. Remove the custom ad blocker rule(s) and the page will load as expected.