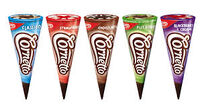 Cornetto is an ice cream brand manufactured by Unilever, also sold by Walls in the UK.
Movies
A trilogy of three films directed by Edgar Wright named the "Three Flavours Cornetto Trilogy" which features a flavour of the ice cream in each film.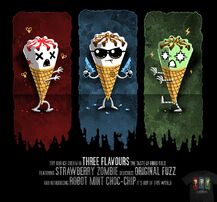 Shaun of the Dead, Strawberry for gore.
Hot Fuzz, Original for the blue police colour
The World's End, Mint for aliens
Ad blocker interference detected!
Wikia is a free-to-use site that makes money from advertising. We have a modified experience for viewers using ad blockers

Wikia is not accessible if you've made further modifications. Remove the custom ad blocker rule(s) and the page will load as expected.