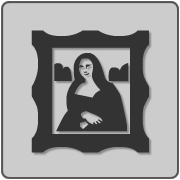 Eve Draper
Eve Draper

Evelyn "Eve" Draper was a city council member from Sandford. She was playing the leading role of Juliet in the famous play "Romeo and Juliet" along with Martin Blower. She was the first of the Neighbourhood Watch Alliance's victims since Nicholas Angel arrived in Sandford. The N.W.A. hacked her and Martin to death with an axe and then staged it as a traffic collision.
Even though Martin was married, Eve was having an affair with him.
According to Danny Butterman, his uncle fingered her at the duck pond.
Nicholas suspected that Eve was murdered for her involvement in the purchase of a large amount of land, however, she was actually killed because she had an annoying laugh.
Ad blocker interference detected!
Wikia is a free-to-use site that makes money from advertising. We have a modified experience for viewers using ad blockers

Wikia is not accessible if you've made further modifications. Remove the custom ad blocker rule(s) and the page will load as expected.