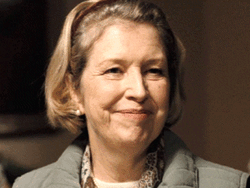 Leslie Tiller
Leslie Tiller

Leslie Tiller was Sandford's resident gardener and a member of the Neighbourhood Watch Alliance . Her gardening skills helped put Sandford on the map. However, after finding out that her land was worth alot of money, she decided that she was going to sell the land and leave. For this, the NWA killed her by stabbing her in the neck with her own shears. However, Sergeant Nicholas Angel was at the scene, buying PC Danny Butterman a birthday present, and witnessed the murder. He chased the killer, but they escaped.
Ad blocker interference detected!
Wikia is a free-to-use site that makes money from advertising. We have a modified experience for viewers using ad blockers

Wikia is not accessible if you've made further modifications. Remove the custom ad blocker rule(s) and the page will load as expected.