Pete

Pete

Occupation:
Manager of a department in a store

Gender:
Male

Family:
Unknown

Born:
14 August 1969

Died:
23 March 2004

Status:
Dead

Appeared in:
Shaun of the Dead

Portrayed by:
Peter Serafinowicz
"Fuck-a-doodle-doo!"
― Shaun sees Pete as a zombie in the bar
Pete is the short-tempered flatmate of Shaun and Ed in the film Shaun of the Dead. He met the pair at university, once selling marijuana to Shaun. He has a very low tolerance for Ed, and continually attempts to persuade Shaun to evict him. When turned into a zombie, he infects Ed after following him to The Winchester and is eventually killed by Shaun with the Winchester rifle.
Trivia
Pete is seen answering his cellphone and talking to Dom. This is a reference to actor Peter Serafinowicz character Duane Benzie on the television sitcom Spaced, which was also directed by Edgar Wright.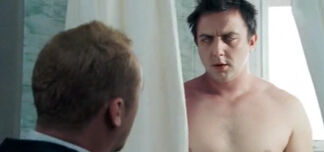 Ad blocker interference detected!
Wikia is a free-to-use site that makes money from advertising. We have a modified experience for viewers using ad blockers

Wikia is not accessible if you've made further modifications. Remove the custom ad blocker rule(s) and the page will load as expected.